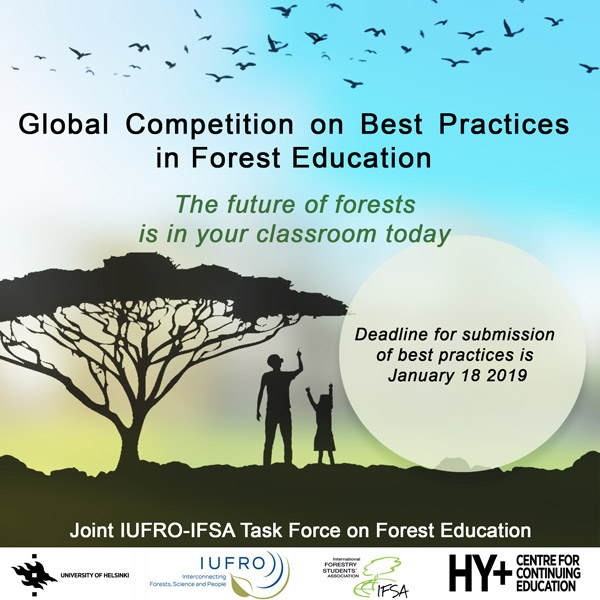 The 2018 Bioregions Forum hosted by CTFC and EFI in Barcelona emphasised the potential of Europe's rural regions in the bioeconomy, highlighting also the need for regional collaboration, investment, and policy across Europe.
New Joint EFI-IFSA-IUFRO Project on "Global student networking and green jobs" analyses changing employment in the forest sector and prepares current forest students and young scientists for future leadership.
EFI has signed a memorandum of understanding with Chilean company Arauco.
Metsämiesten Säätiö Foundation has honoured EFI with its highest award, a silver medal.
Transnational plans and tools to improve risk detection and quantification and hazard prevention in forests now available!