Sustainable Cocoa Programme
The European Union is the world's largest importer of cocoa. In Côte d'Ivoire, Ghana and Cameroon, cocoa farming is the main source of livelihoods for six to seven million farmers and contributes indirectly to the livelihoods of a further 40 to 50 million people. A large proportion of cocoa farmers in these countries live below the poverty line.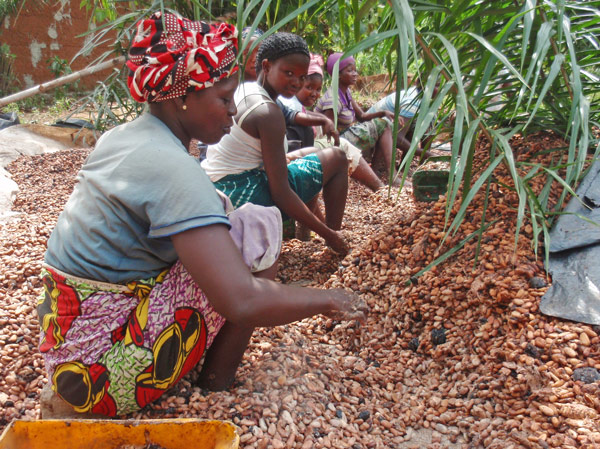 EFI works to support the EU Flagship Initiative on Sustainable Cocoa. The Initiative promotes sustainable production that covers the three pillars of sustainable development: economic, environmental and social.
In Côte d'Ivoire, Ghana and Cameroon the initiative aims to provide a 'living income' for farmers, contribute to national public revenues, end environmental degradation and deforestation, and protect labour rights.
To support the EU's efforts on sustainable cocoa, we focus our contribution on:
Enhancing a shared understanding between key public and private stakeholders about defining and measuring progress towards cocoa sustainability, in support of the EU policy dialogue with Côte d'Ivoire, Ghana and Cameroon
Demonstrating the feasibility and potential of cocoa supply-chain traceability and transparency to incentivise progress and market confidence