Forest Smallholders Project
Since 2016, EFI has supported wood-based micro, small and medium enterprises (MSMEs) in four Mekong countries to operate legally and sustainably. We test solutions to MSMEs' key challenges in pilot projects. Lessons learnt from these pilots are documented and disseminated nationally, regionally and internationally. Through our support to MSMEs, we promote gender equality and women's economic empowerment in the forest sector.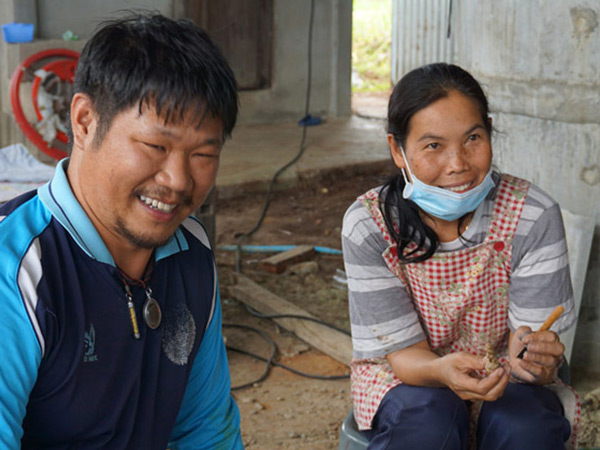 Why supporting MSMEs?
MSMEs make up 80–90% of forest enterprises in most timber-producing countries, including those of the Mekong region. These MSMEs play a key role in local economies. They also generate significant livelihood and employment opportunities in formal and informal sectors.
In some countries, MSMEs contribute to deforestation and forest degradation. However, they can also be part of the solution if they are encouraged to adopt legal and sustainable practices through specialised trainings, and if regulatory frameworks pay special attention to these enterprises.
Moreover, increasing MSMEs' capacities and business performance can make them more resilient businesses that have the potential to create more jobs, alleviate poverty in rural areas and lessen impacts from crises such as the COVID-19 pandemic.
Our aims
Increase knowledge about forest-sector MSMEs in the Mekong region
Identify challenges faced by MSMEs regarding low productivity and operational capacity, lack of formal registration and licences, inadequate representation in policy processes, poor access to finance and support, and limited marketing and business development experience
Test solutions to these challenges and disseminate lessons learnt nationally, regionally and internationally
Support the inclusion of MSMEs' interests and concerns in national policy processes such as in the context of Voluntary Partnership Agreements (VPAs) with the European Union on Forest Law Enforcement, Governance and Trade (FLEGT)
Analyse the roles, positions and challenges of women in MSMEs in forest product supply chains
Provide opportunities to develop support mechanisms and capacity building that actively support women's engagement and economic empowerment in the forest sector

Support to forest smallholders in the Mekong is made possible through contributions from the Swedish International Development Agency (Sida).
 

Visit the website of the Forest Smallholders Project to learn more about our work.