Agroforestry is the integration of trees, crops and/or livestock on the same area of land. Europe has many traditional agroforestry systems with high environmental and cultural values, but also potential for innovative new systems.
AGFORWARD aimed to promote both existing and new agroforestry systems in Europe. The project facilitated participative agroforestry research in partnership with farmers and land owners, extension staff, and other rural businesses. AGFORWARD evaluated and adapted the innovations to improve the delivery of positive ecosystem services and business profitability at farm- and landscape-scales across Europe.
As successful and sustainable agroforestry practices are best developed by farmers and land owners working in partnership with researchers, extension staff, and other rural businesses, AGFORWARD used a participatory approach to ensure the effective involvement of all these stakeholders. In total, the project worked with 40 stakeholder groups and over 800 farmers and other stakeholders across 13 countries. All the major agroforestry systems in Europe were represented from Mediterranean areas in Portugal, Spain, France, Italy and Portugal to the boreal areas of Sweden, and from grazed orchards in the UK to the wood pastures of Romania. The results are compiled in a series of Innovation Leaflets.
EFI was responsible for inventorying and documenting existing agroforestry practices in Europe and contributes to the valuation of ecosystem service provisioning and the cost-benefit analysis of agroforestry practices. EFI was also involved in the policy analysis and dissemination activities.
More information at the project website: http://agforward.eu/index.php/en/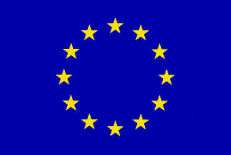 AGFORWARD – Agroforestry that will advance rural development – was funded under the European Union Seventh Framework Programme FP7
Project management
Contact
Michael.den Herder @ efi.int
Coordinator
University of Cranfield