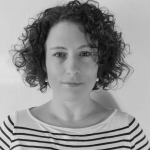 Mercedes
Caron
Junior Researcher
Mercedes Caron is a junior researcher at the Mediterranean Facility of the European Forest Institute holding a PhD degree in Applied Biological Sciences - Forest and Nature Management.
Before joining EFI, Mercedes was a researcher at the National Scientific and Technical Research Council – Argentina where she studied the impacts of climate change in subtropical dry and subtropical mountain forests.
She is a member of the Global Young Academy since 2023. Her main research interests are the vegetation ecology in the face of global change and the species-specific and traits-driven responses to enviromental change and their consequences at community.
Key topics: climate change, forest tree species' regeneration, biodiversity conservation, micro and macro climate
Email
mercedes.caron@efi.int