Taxonomy

Term

Forest genetics
NNEXT - Non-native Tree Species for European Forests - Experiences, Risks and Opportunities
Marta.Briones
Mon, 11.12.2018 - 15:50
The management of tree species non-native to European geographical regions has a long tradition within forestry management practice.
ESPERENSE- RESeau national multiPartenaire d'Evaluation de Ressources gENétiques foreStièrEs pour le futur
Marta.Briones
Thu, 11.08.2018 - 13:43
With the objective to provide support recommendation on the choice of genetic resources choices in the context of climate change, the project ESPERENSE brings together the main French actors in forest R&D (Irstea, INRA, CNPF, ONF and FCBA) in collaboration with the EFI Planted Forests Facility.
Exploring new approaches to tree breeding and conservation
Latest news
Marta.Briones
Wed, 11.07.2018 - 12:41
Attention post-doc and permanent researchers!
Marta.Briones
Tue, 11.06.2018 - 13:48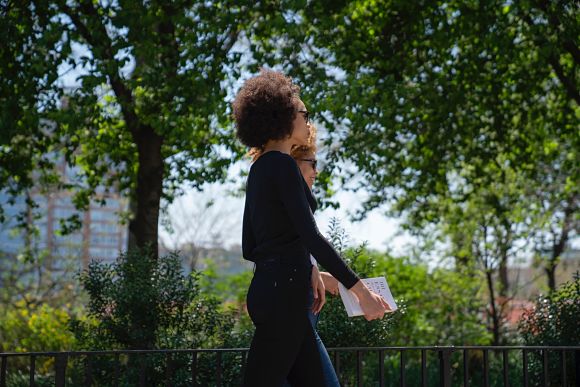 EVOLTREE is offering funding (up to 10,000 €) for 2 projects related to genetic and genomic studies on forest ecosystems
Attention post-doc and permanent researchers!
Latest news
Marta.Briones
Tue, 11.06.2018 - 13:42
REINFFORCE - Resource INFrastructures for monitoring, adapting and protecting European Atlantic FORests under Changing climatE
Minna.Korhonen
Sun, 07.29.2018 - 09:10
The REINFFORCE project pools the capacity of 12 forest organizations and research institutes along 4 countries (Portugal, Spain, France, and United Kingdom) to face the transnational issue of the adaptation to climate change impacts on Atlantic forests.
RAP - Realising Ash's Potential - Improving Fraxinus (Ash) Productivity for European Needs by Testing, Selection, Propagation and Promotion of Improved Genetic Resources - EFI Workpackage: Adoption and Utilisation Strategies
Minna.Korhonen
Sun, 07.29.2018 - 08:39
EFI's task in this project was to be in charge of the Work Package "Adaption and Utilisation Strategies". The main objectives therein are to a) identify the ways in which scientific results are adopted in forestry practice and b) development of new and improved strategies for knowledge transfer and adoption.
This project was carried out with the financial support from the Commission of the European Communities, DG Research - Quality of Life and Management of Living Resources Programme.
Tip Tree - Scenarios for forest biodiversity dynamics under global change in Europe: identifying micro-evolutionary scale tipping points
Minna.Korhonen
Wed, 07.25.2018 - 10:53
The project aims to identify tipping points in the demographic and micro-evolutionary dynamics of tree populations. It will assess how human actions interfere in the adjustment between the rate of evolution and the velocity of global change.