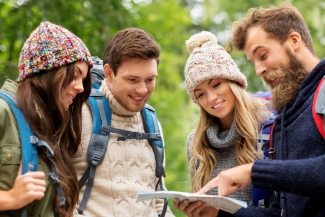 2019 Young Leadership Programme!
For emerging leaders from the research, education, NGOs, governance or business side of the forest sector or a related area, we are organising a 5-day intensive course focussing on potential of forest-based bioeconomy in China and Russia in connection with Europe! Course takes place in Joensuu, Finland on 11-15 March 2019.
The Young Leadership Programme (YLP) Eurasia offers you the opportunity to interact with a network of global peers and international speakers, to fully understand the emerging opportunities and challenges facing forest-based bioeconomy in Europe-China-Russia.
For more information here.
The Young Leadership Programme is organized jointly by the European Forest Institute, Natural Resources Institute Finland, University of Eastern Finland, and Business Joensuu.
More information:
Elena Kulikova (elena.kulikova @efi.int)
Photo: Fotolia - lev dolgachov