Achieving the EU Forest Strategy goals
Latest news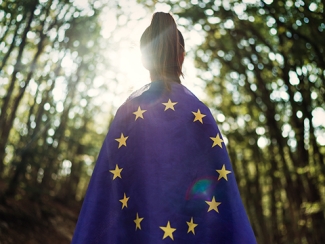 Adopted in 2021, the Forest Strategy for 2030 for the European Union (EU) has led to a renewed drive for forest-related policies and measures in Europe. Our ThinkForest seminar on 26 June 'Achieving the EU Forest Strategy goals - what can science tell us?' explored some of the opportunities and challenges for implementation at national and sub-national level.
Virginijus Sinkevičius, European Commissioner for Environment, Oceans and Fisheries introduced the EU Forest Strategy in a video intervention. "We designed the strategy using the best available scientific evidence and in full respect of the competencies of the member states. Many of its objectives rely in fact on the member states commitment but we also need buy-in from the forest sector to endorse its objectives and actively engage in its implementation", he said.
Mireia Pecurul-Botines, Senior Researcher, CTFC introduced highlights from a forthcoming EFI From Science to Policy study, which maps and assesses the alignment of forest-related policy measures in 15 European countries and 3 regions with the EU Forest Strategy goals. She explained how the study identifies broad patterns across the countries and makes recommendations for changes which could aid the Strategy's implementation. These include agreeing on shared EU key objectives on forests, strengthening the social license for forest policy by involving a diversity of voices including society at large, investing in knowledge generation and communication, and connecting policy objectives to economic incentives.
These opportunities for enhancing implementation were further highlighted during a lively panel discussion, moderated by ThinkForest President Janez Potočnik.
Speaking about the situation in Ireland, Pippa Hackett, Minister of State at the Department of Agriculture, Food and the Marine emphasised the importance of having a shared national vision, and consulting widely with citizens and key stakeholders. Supporting farmers with knowledge transfer and peer-to-peer learning is crucial for a mindset shift to enable forestry to be seen as part of agriculture.
Ionut Sorin Baciu, Secretary of State, Ministry of Environment, Waters and Forests, Romania also emphasised the need to translate science to people, to align policies with societal needs and enhance the trust of society in foresters. Romania is finalising a new Forest Act – with the aim of creating a national agreement on what to do with forests for the future.
Eeva Primmer, Research Director, SYKE called for more diversity of actors and multidisciplinarity, to avoid particular results being cherry-picked in policymaking. She highlighted the importance of EU projects which allow cross-learning and dialogue across different actors, as well as opportunities to compare policies. Case study analysis is very important at national level but a systematic aggregation of messages from these cases at the national to EU level is needed.
Janez also highlighted the need for coordination to find out which policies work best. With forests and forest-related policy, one-size does not fit all – but this creates a reason to do things together.
More information
Watch the Commissioner's video intervention
Show