China-Europe forest bioeconomy discussed
---
EFI and the Embassy of Finland hosted a seminar in Beijing on 14 November, focusing on forest bioeconomy.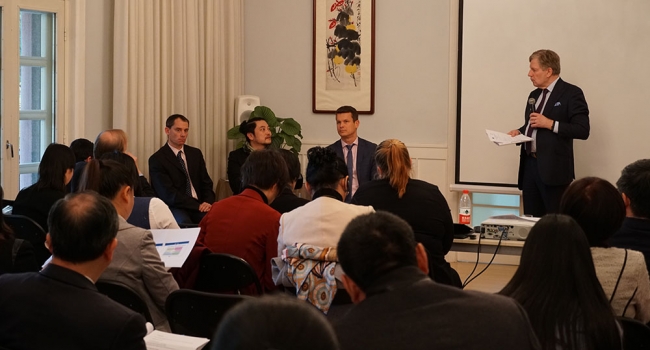 The seminar gathered together 50 policy makers, industry and science representatives to assess current China-Europe forest bioeconomy issues and discuss the future prospects for circular bioeconomy cooperation. It was chaired by Esko Aho, former Prime Minister of Finland and EFI special adviser. Speakers included Peng Youdong, Vice Minister National Forestry and Grassland Administration.
This is an important topic because Chinese investments in Europe's bioeconomy are foreseen to continue to surge in the next decade, and circular bioeconomy is a priority in China's national ecological civilization reform masterplan and national commitments on implementing the Sustainable Development Goals (SDGs) by 2030.
Photo: Sarah Zhang/Finnish Embassy in Beijing