---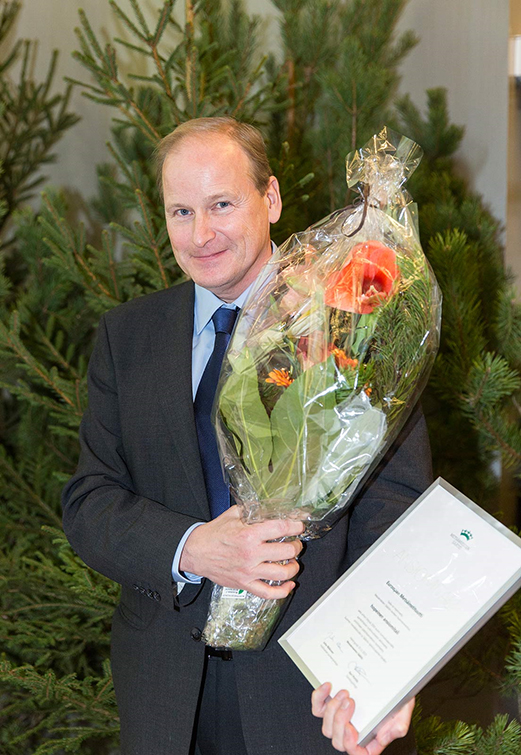 Metsämiesten Säätiö Foundation has honoured EFI with its highest award, a silver medal.
The award is accompanied by a 2,000 euro grant, and was given in recognition of EFI's active work in disseminating timely research and connecting it to political decision-making.
The award ceremony took place as part of the Foundation's 70th anniversary celebrations at the National Museum in Helsinki on 19 November.
More information
Lauri Hetemäki (lauri.hetemaki @ efi.int)
Photo: Erkki Oksanen, LUKE