EFI facilitates high-level forest policy discussions
---
The Swedish Embassy in Helsinki together with EFI organised a discussion dinner on 4 April on the future of forest policy in Europe. The event was hosted by Ambassador Anders Ahnlid.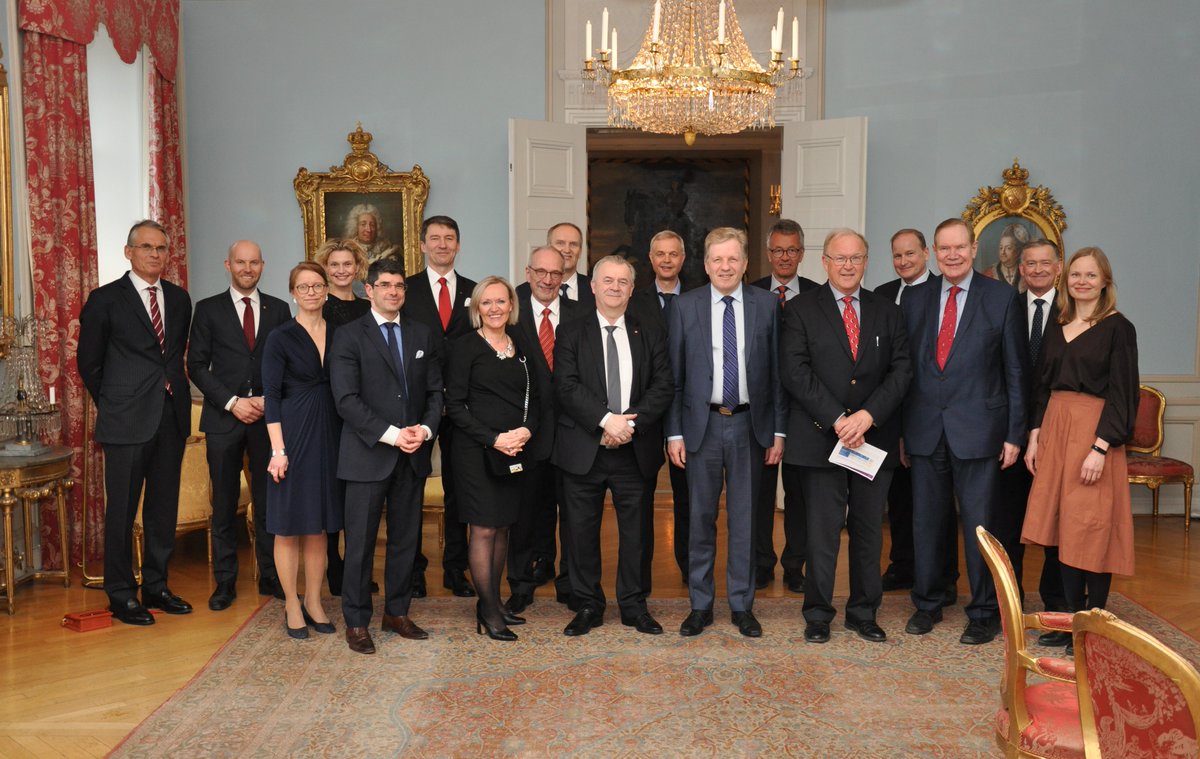 Participants included the former Prime Ministers Esko Aho and Paavo Lipponen from Finland and Göran Persson from Sweden, Sven-Erik Bucht the Swedish Minister of Rural Affairs, members of the European Parliament and Finnish Parliament and key governmental representatives and forest sector stakeholders from Finland and Sweden. EFI participants included Director Marc Palahí, Assistant Director Lauri Hetemäki, Chair of the EFI Board Knut Øistad and EFI Board Member Hanna Kosonen.
The event opening speeches and the EFI science-policy studies distributed as background materials addressed the important structural changes affecting the European forest sector and the need to advance a new circular bioeconomy paradigm. Discussions focused on how well the current European forest policy framework is helping to address these needs. This is especially timely in the context of the mid-term review of the EU Forest Strategy, the revision of the EU Bioeconomy Strategy and the future Common Agricultural Policy reform.    
The discussion also acknowledged the need to develop a science-informed narrative on forest-based circular bioeconomy, to engage the support of politicians and citizens. For this, it is also essential to engage the media, and in this context EFI's Science-Media partnerships initiative was recognised as a success story to be scaled-up further.
EFI will continue to facilitate more discussions on these themes. For example, the topics will be further developed and discussed with EFI member organizations and Member Countries supporting the EFI Policy Support Facility at the EFI Annual Conference in Sardinia, 26-27 September. In addition, Commissioner Phil Hogan from DG Agri will open the EFI Scientific Seminar, which focuses on Forests: Interconnecting Sustainable Development Goals to Action.