EFIMED's Sven Wunder among 2020's Highly Cited Researchers for his cross-field performance
Latest news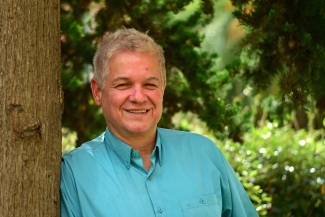 EFI's Principal Scientist, Sven Wunder, is among the world's elite scientists from academic research institutes, commercial and other scientific organisations, according to the recently published Highly Cited 2020 Researchers list by Clarivate's Web of Science.
Citation analysis identifies the most influential researchers as determined by their peers around the world, i.e. those who have consistently gained recognition in the form of high citation counts over a decade. The Web of Science serves as a platform for lists of researchers whose citation records rank them in the top 1% in their respective groupings.
Sven Wunder, who joined EFI's Mediterranean Facility in July 2018 and leads EFI's research activities on Payments for Ecosystem Services (PES) and other incentives and business models for enhancing the provision of ecosystem services, has been awarded a place on the list for the seventh consecutive year, this time for his "cross-field" transdisciplinary performance. This means Dr. Wunder is one of the 2,493 researchers recognized worldwide for being highly cited in more than one of the 21 research areas of the Essential Indicators of Science (ESI).
His previous work has focused specifically on PES, but also on deforestation and poverty. Currently, Sven Wunder's work and interests revolve around the broader fields of natural resource management, biodiversity conservation, livelihoods, fire-resilient landscapes, as well as climate change mitigation and adaptation. "It's a tremendous honour and motivation to get listed in such good scientific company", Dr. Wunder said. "Clarivate's newly created cross-disciplinary category probably also mirrors best where my main research impetus has been".  
Top 10 countries housing the most highly cited researchers in 2020
While the United States clearly tops the list as the home of the highest number of highly cited researchers, with 41.5% of researchers on the list, its preponderance has started to decline somewhat. Mainland China is improving its listing year by year. As for Europe, the UK, Germany, the Netherlands, France, Switzerland and Spain all make the top-ten list, in that order. 
David Pendlebury, Senior Citation Analyst at the Institute for Scientific Information at Clarivate said: "In the race for knowledge, it is human capital that is fundamental and this list identifies and celebrates exceptional individual researchers who are having a great impact on the research community as measured by the rate at which their work is being cited by others."
The full 2020 Highly Cited Researchers list and executive summary can be found online here.
Show