Explore available biomass with Forest Energy Atlas
Latest news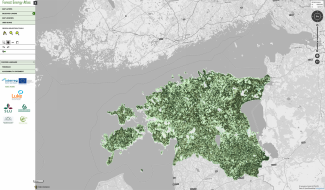 The online map tool Forest Energy Atlas allows users to explore harvesting potential of energy wood and other assortments in Finland, Sweden, Estonia, Latvia, and Lithuania. It is particularly useful for companies or organizations interested in using biomass in their ventures. The tool is freely available online.
The Forest Energy Atlas was developed within the Interreg Baltic Sea Region funded Baltic ForBio Project.
Read more about it here.



Show