ForestPaths-project: Forest-based policy pathways towards a climate-neutral society
Latest news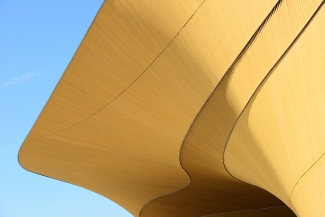 The EU has set ambitious targets to reduce greenhouse gas emissions by at least 55% in 2030 and to become climate neutral by 2050, which require urgent and major societal and economic reforms. The new Horizon Europe ForestPaths project aims to offer forest-based solutions to help meet these targets.
Many recent policy efforts highlight the need for climate mitigation measures, such as the Paris Agreement, the European Green Deal, and the EU's Fit for 55 policy package. The new EU project ForestPaths, which starts in September 2022, will co-design, quantify and evaluate holistic forest-based policy pathways to optimise the contribution of forests and the forest-based sector to climate change mitigation. The project is built to support the strong need for policymaking that maximises the contribution of forest sectors to climate change mitigation while conserving their biodiversity and sustaining their ecosystem services.
What makes forests so important?
Forests are essential for meeting the potentially diverging targets of these multiple policy initiatives. They cover about 38% of the EU's land area and provide important raw materials for energy uses. Forests and wood products are important carbon sinks and together they remove approximately 10% of the total EU greenhouse gas emissions, which makes them vital to achieving climate neutrality by 2050. However, forest carbon sinks are non-permanent and they are threatened by poor forest management and deforestation, as well as by disturbances and extreme weather events, such as wildfires, storms, droughts, and pests.
From practice to policy
ForestPaths has planned a variety of activities to engage and interact with forest practitioners, policymakers and many others. Together with practitioners, the project will identify climate and biodiversity-smart forest management options and investigate how these could be taken up by forest owners and managers across Europe. Together with policymakers and other stakeholders, the project will design policy pathways for meeting climate change mitigation, adaptation and biodiversity goals, through a series of Policy Labs.
As a next step, these pathways will be analysed using next generation integrated assessment techniques, which incorporate information from remote sensing and cover forest ecosystems, wood products, and energy and can deal with climate-related risks, biogeochemical responses to environmental change and human behaviour. At the end, ForestPaths will apply the framework for an all-round assessment of the climate mitigation potential of European forests and the forest-based sector.
Building a policy support platform
ForestPaths will build and run the interactive CANOPY online platform, which will host the continuous stakeholder interaction in the project and highlight the main takeaways resulting from it. Key representatives from local, regional, national and European governance will be involved in a dialogue centred around the co-creation of forest-based policy pathways. The mission of the platform is to become the go-to place for easily accessible assessment results and policy recommendations.
More information on the ForestPaths project can be found here or in the blog post by project Coordinator Dr Hans Verkerk.
ForestPaths (Co-designing Holistic Forest-based Policy Pathways for Climate Change Mitigation) receives funding from the European Union's Horizon Europe Research and Innovation Programme (ID No 101056755), as well as from the United Kingdom Research and Innovation Council (UKRI). The ForestPaths project will start in September 2022 and will last for 4.5 years. It involves 16 partner organisations from 9 countries.
Photo: Mikhail Olykainen / AdobeStock
Show