International Cluster for Research on Sustainability Transition
Latest news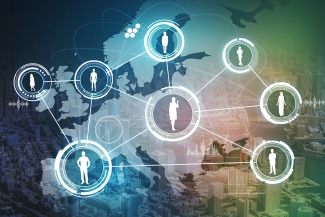 Read Professor Phoebe's Koundouri's (EFI SAB member) opinion on the way forward towards Sustainability Transition published in the June 2021 Edition of Global Energy Interconnection Information (special issue on North America pp. 55-56 link) and a short video with her assessment of the COP26.
Read also their Six Month Report (June-December 2021) here.
This Six Month Report outlines the activities of the International Cluster for Research on Sustainability Transition, an unofficial umbrella of organizations either led or co-led by Professor Phoebe Koundouri: ReSEES Research Laboratory at the Athens University of Economics and Business, Sustainable Development Unit & EIT Climate-KIC Greece Hub at ATHENA RC, and the collaborating Networks: SDSN Europe, SDSN Greece.
Image by: ©metamorworks - stock.adobe.com
Show