Nominate your candidate for the Marcus Wallenberg Prize
Latest news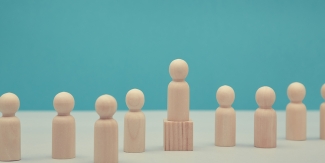 The Board of the Marcus Wallenberg Foundation and its Selection Committee invite individuals and institutions, globally, to nominate candidates for the Marcus Wallenberg Prize. Deadline 30 April.
The Prize is awarded to recognize, encourage and stimulate path-breaking scientific achievements which contribute significantly to broader knowledge and/or technical development within all subjects relevant to the forest-based sector all over the world. The achievements may be of widely different characters and relate to subjects ranging from forest ecosystem conservation and management through process, product and service developments contributing to the sustainable development of society. The evaluation of the achievements will recognize excellent science or technological innovation alone as well as the combination of both.
For further info, see Marcus Wallenberg Foundation's nomination page.
Image: Adobe.stock - oleg_chumakov
Show