Policy, business-models and human capital for bioeconomy: identifying opportunities
---
EFI, in collaboration with Moscow School of Management SKOLKOVO, brought together European and Russian representatives to discuss the opportunities of bioeconomy in policy, business, human capital development in a recent event.
Currently, the concept of bioeconomy is not so well known in Russia. International cooperation and the exchange of best practices could help create the conditions for a sustainable and consistent development of bioeconomy in Russia.
This high level event was opened with speeches by Andrei Sharonov, President, Moscow School of Management SKOLKOVO, Sergei Ivanov, Special Presidential Representative for Environmental Protection, Ecology and Transport and  Esko Aho, Ex-Prime Minister of Finland, Strategic Advisor, European Forest Institute. Esko Aho also moderated the whole event with 90 participants representing public authorities, national and international business community, academia and universities, relevant NGOs and associations.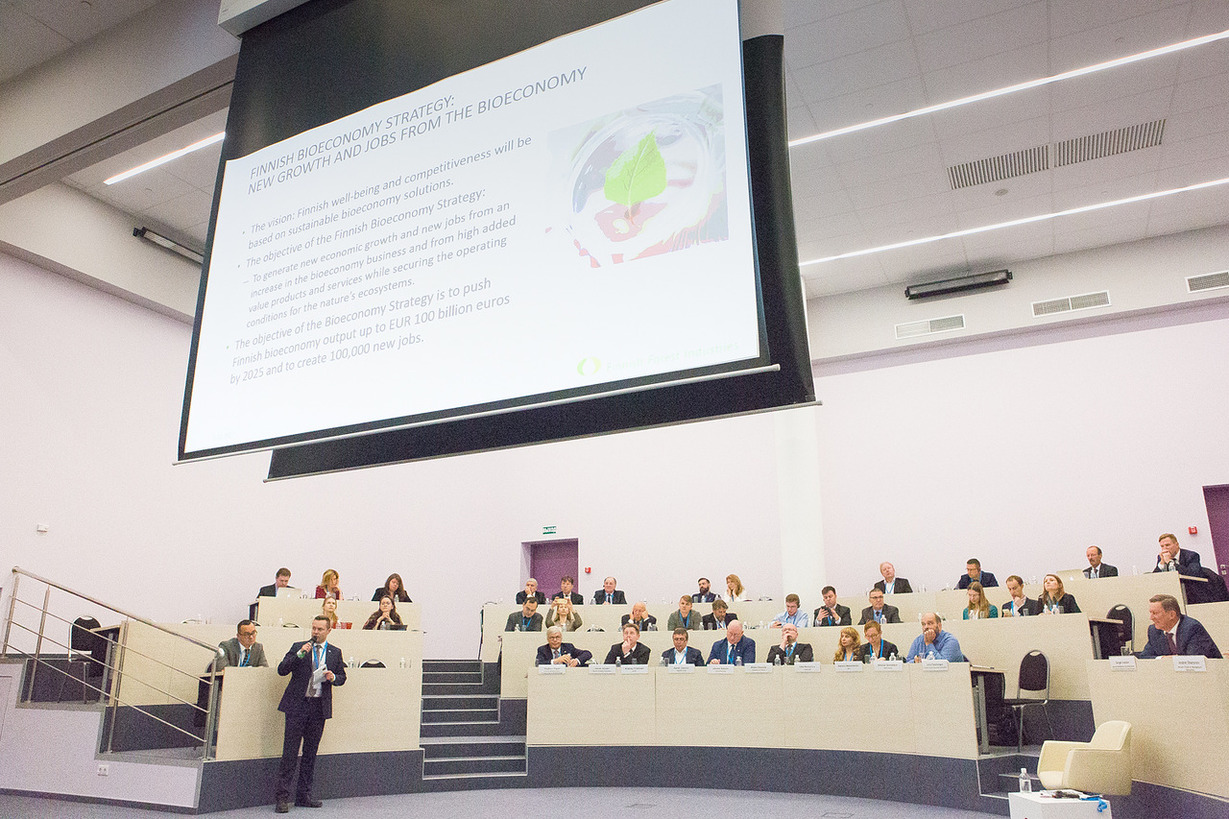 The event featured the views of  business representatives as well as three keynote speeches. The presentations are available below.
Presentation by Kamil Zakirov, President, Segezha Group (in Russian)
Presentation by Anatoliy Frishman, CEO, Sveza Group (in Russian)
Presentation by Natalia Malashenko, Corporate Communications Director, UPM-Kymmene (In Russian)
Building the European bioeconomy: why, what and how? by Marc Palahí, Director, European Forest Institute
Prospects of bioeconomy in the Russian Federation by Vladimir Popov, Director, Research Center of Biotechnology, Russian Academy of Science, Chairman of the Board "BioTech2030"
The Finnish forest-based bioeconomy: emerging business models, products and infrastructures presented by Juha Palokangas, Manager on behalf of Timo Jaatinen, President, Finnish Forest Industries Federation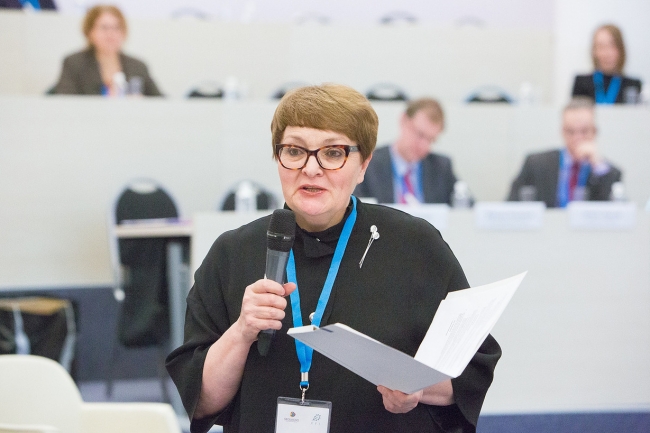 The full agenda of the event  as well as speaker information is available here .
Photos by Moscow School of Management SKOLKOVO.