Progress in Glasgow forest declaration is impossible without forest monitoring
Latest news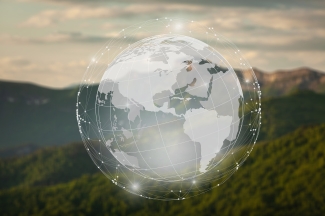 We need suitable information on where and why forests are changing
National Inventory Data should be made freely available
Knowledge and expertise from indigenous peoples and local communities is crucial for an inclusive global forest monitoring strategy
In November world leaders will gather at COP27 to discuss progress made since COP26 in 2021, when 141 countries signed the Glasgow Leaders' Declaration on Forests and Land Use. The declaration recognised that a successful scenario to limit global warming to 1.5 C by 2100 must not just stop deforestation by 2030 but must maintain and expand forest cover.
However, almost nothing has been done since Glasgow. Four new countries joined the Glasgow Leaders' Declaration on Forests and Land Use, bringing the total signatories to 145, but some G20 countries remain absent (India, Saudi Arabia and South Africa), and progress on the ground has been limited.
A successful transformation requires international-to-local actions that empower indigenous people and local communities and that depend on suitable information on where and why forests are changing. This is key to define policies and actions, to support implementation and enforcement on the ground, and to provide robust reporting on progress and performance.
In a rapidly changing and uncertain environment, timely, transparent and reliable forest information is crucial. However, there are two key challenges:
Make National Inventory data freely available
While open-access freely available satellite imagery - with ever increasing spatial and temporal resolution permits accurate remote monitoring of forests cover in near real time, it remains difficult to attribute longer, more gradual processes of forest regrowth, reforestation and restoration. Here National Forest Inventory commonly acquired in 5-10 year cycles is a major source. However public access is limited. Government agencies that produce taxpayer-funded NFIs should freely share geocoded plot data that address concerns from landowners including indigenous peoples and other local communities. Ensuring open access to both satellite and inventory plot data would permit anyone to assess, challenge or verify land use impacts globally and "bridge the gap" between decadal inventory cycles and (intra) annual satellite change assessments.
Involve communities
To address the scarcity of ground-based data, knowledge and expertise from indigenous peoples, local communities and others should be integrated into an inclusive global forest monitoring strategy as part of the $1.7 billion promised in Glasgow to support indigenous communities to protect and manage their land. Effective local forest governance and protection requires more than data but communities should benefit from their own observations while also contributing to new and ongoing NFIs and training data collection for remote sensing-assisted assessments
If the actions identified above are not well advanced in the coming months or next few years, then the ability to monitor targets set for 2030 (and beyond) will likely disappoint. International initiatives and institutes such as e.g. European Forest Information Network (EFINET), the Forest Data Partnership (FDP) and supported by e.g. ESA, NASA and World Resources Institute can coordinate swift and coordinated actions that are needed to ensure monitoring systems that can support Glasgow signatories and hold them accountable to their commitments.
More information
Full reference: Nabuurs, GJ., Harris, N., Sheil, D., Palahí, M., Chirici, G., Boissière, M., Fay, C., Reiche, J., Valbuena, R. 2022. Glasgow forest declaration needs new modes of data ownership. Nature Climate Change. https://doi.org/10.1038/s41558-022-01343-3
Read the article free here: https://rdcu.be/cK7hM
Image: stock.adobe.com/BillionPhotos.com
Show