Ever thought of a product for its lifecycle?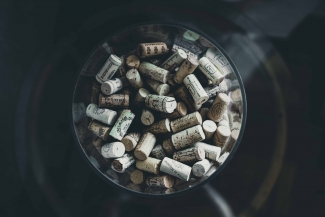 The Lookout Station, a science-media initiative of the European Forest Institute has rolled out the Solution Hack for Journalists. This 2-day masterclass combines training on the Disruptive Design Method, participation at the Biocities Forum and field visits to Cork Oak forests coordinated by CTFC.
In partnership with Disrupt Design founded by Leyla Acaroglu, the UNEP Champion of the Earth, the Solution Hack for Journalists offers a free training on a method that helps journalists get information on the big picture of climate and global changes.
Our Barcelona edition took place on 14-15 November and 18 journalists from in and out of Europe got to explore the world of bioeconomy and environmentally friendly business practices and product development. The masterclass focused on life cycle thinking to understand how the product is made, used and disposed. The group had an opportunity to explore not only the role of forests in city planning, but also how the wine cork is produced and how it interconnects to the environmental, industrial and societal systems at play.
The initiative received financial support by City of Joensuu, the Finnish Forest Foundation, CTFC and the EC Representation in Barcelona, and has partnered with Disrupt Design, EUFORGEN and UN-Habitat.
Photo of corks: Remo Vilkko on Unsplash