New science-media initiative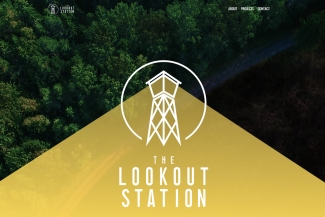 The Lookout Station is a new initiative by EFI that connects media and science communities around the topic of climate change, with 'digital innovation' as the backbone. To tackle the challenges that prevent collaboration between science and the media, the Lookout Station will offer programmes that target both communities. It supports the media to produce engaging science-based stories about climate change with new tools. It also helps scientists to simplify their communication so that journalists can accurately report about the topic with scientific facts, data and evidence.
The pilot programme, Lookout360°, a 6-month Climate Change Immersive Story Accelerator has been launched. Twelve journalists from media organisations such as AFP, Helsingin Sanomat, El Pais, and the Thomson Reuters Foundation have the opportunity to get free science and immersive storytelling training and mentorship support to produce a 360 video story on climate change within a short period of time. The programme has joined forces with organisations such as the MIT Joint Program on the Science and Policy of Global Change and The Sami Parliament of Finland, and features world-leading mentors from Oxford University and media houses such as Euronews and Al Jazeera.
The Lookout Station has also developed a number of media partnerships with selected media houses to provide support for the production of immersive stories on climate change and forestry. The first project with Euronews on the wildfires in Portugal was released on 21 November 2017, and the total views of the video has exceeded 203,000 views on the Facebook post alone. Another story by the Guardian US to which the Lookout Station provided support uses a drone to capture the new river that has emerged in San Luis, Argentina over the decades after the forests have been replaced by soybean fields.

While the first few projects will focus on providing scientific expertise and support to the media, the Lookout Station will also provide communications training and resources for science communities, including for EFI's network of member organisations, starting in 2018.
For more information about the project, please visit: https://thelookoutstation.com