Study analyses contribution of wood products to climate change mitigation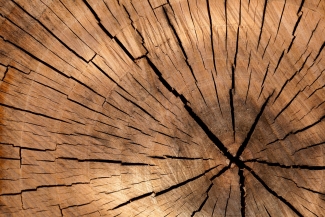 A new science-policy report from EFI demonstrates that using wood-based products to substitute greenhouse gas intensive-materials can have important climate benefits.
The authors reviewed 51 existing studies to provide an up-to-date synthesis of scientific knowledge on the greenhouse gas emissions of products made from wood and from alternative materials, over their entire lifetime.
While the positive role of forests in climate change mitigation is generally well perceived, the contribution of wood products to mitigation is much less known and understood. Current reporting on greenhouse gas emissions to the United Nations Framework Convention on Climate Change (UNFCCC) and related processes does not attribute the substitution benefits of wood-based products directly to the forest sector. However, this information is important when developing optimal strategies on how forests and the forest sector can maximise their contribution to climate change mitigation.
The study concludes that for each ton of C in wood products that substitute non-wood products, average emissions are reduced by approximately 1.2 ton C. Expressed in a different unit, this corresponds to about 2.2 ton of CO2 emissions reduction per ton of wood product. The substitution effects vary significantly, depending on the wood product and technology that is considered and the methods used to estimate emissions.
The study coordinator, Pekka Leskinen, said: "It is also crucial to remember that the greenhouse gas substitution impact of wood products is only one component in climate change mitigation. The substitution factor alone should not form the basis of policies, since the overall climate impacts of forests depend also on forest carbon sinks, forest soil and carbon stored in wood products."
The study also identifies limitations and important research gaps that should be covered to have a better understanding of the substitution effects – for example there is a lack of knowledge on the climate impacts of emerging wood-based products like textiles and biochemicals.
The report's main outcomes and policy recommendations will be discussed at the ThinkForest seminar, 'Climate policy and forest bioeconomy' in Brussels on 4 December.
Further information
Pekka Leskinen, Giuseppe Cardellini, Sara González-García, Elias Hurmekoski, Roger Sathre, Jyri Seppälä, Carolyn Smyth, Tobias Stern and Pieter Johannes Verkerk. 2018. Substitution effects of wood-based products in climate change mitigation. From Science to Policy 7. European Forest Institute.
The study is published on 28 November 2018, and is freely downloadable:
http://www.efi.int/sites/default/files/files/publication-bank/2018/efi_fstp_7_2018.pdf

Image: PublicDomainPictures/Pixabay