ThinkForest discussions explore the science-policy process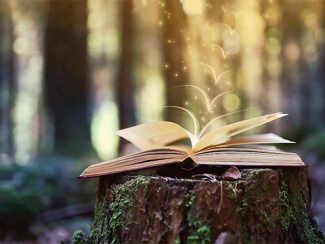 The COVID-19 pandemic has made very visible the importance and relevance of science in supporting policy, and the need for evidence-based policymaking. This importance will grow, as we move on with the biggest economic transformation in history: towards a climate-neutral and nature-positive economy.
Our recent ThinkForest event on the Role of Science in Supporting Policymaking brought together scientists and policymakers to explore how we can create a joint understanding of what is needed from both sides.
Virginijus Sinkevičius, Commissioner for Environment, Oceans and Fisheries explained how the European Commission is actively engaging with the scientific community, via for example H2020 projects developing novel science, its own Joint Research Centre, and Knowledge Centres such as the Knowledge Centre on Bioeconomy, which have created a network of experts. "Changes are happening fast and the policy needs to follow together with our monitoring tools. New challenges are reflected in our research priorities and we are doing more to put this research into practice and to facilitate the uptake of scientific advice", he said.
Pippa Hackett, Irish Minister of State for Land use and Biodiversity gave a ministerial view of science-policy dialogue. As a woodland owner herself, she saw the need for research and evidence-based decision making also from another viewpoint, and highlighted the importance of involving the general public and other stakeholders. In Ireland national forums are used to enable discussion with many stakeholders, including scientific institutions.
Stephen Quest, Director General of the European Commission's Joint Research Centre pointed out some of the challenges in organizing science-policy cooperation. You have to select the right experts as honest brokers and synthesize the evidence, avoiding cherry picking and producing information that policy makers can understand. But we also have to manage policymakers' expectations on the ability of science to provide the right answers. Policy makers should be transparent in using evidence and handling trade-offs.
A wide-ranging panel discussion explored further some of the issues surrounding the complexity of scientific information and fragmentation of knowledge, and the need for honest knowledge brokers. When research results get cherry picked and their use in policymaking is not fully accountable, we risk the integrity of science. Here formal structures like the IPCC which has a well-structured process for engagement between scientists and policy makers, or techniques like systematic review can help. Multi-disciplinary cooperation is important, and it should also not be forgotten that policymakers also have relevant strengths.
More information
Role of Science in Policymaking: A Post COVID World was held on 20 May 2021.
Rewatch the conversation on our YouTube channel.