Bioeconomy collaboration enhanced!
Latest news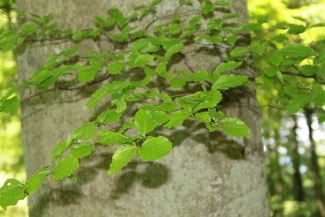 The European Forest Institute and the Bio-Based Industries Joint Undertaking (BBI JU) have strengthened their collaboration, with the aim of supporting a science-informed dialogue and actions to advance a sustainable bioeconomy in Europe.
The two organisations signed a Memorandum of Understanding (MoU) on 29 October, establishing a partnership which aims to contribute to the development of new models, innovations, policies and investments in the field of forest bioeconomy and promote the collaboration of regions and regional actors at a European level.
Marc Palahí, EFI Director, said: "To fulfil our mission of connecting knowledge to action we need strong partnerships with organisations like BBI which share our vision for change and that are key in bringing the circular bioeconomy to action".
"I see this collaboration as an important contribution to our common efforts towards Europe's green recovery," said Philippe Mengal, the Executive Director of BBI JU during the MoU signature. "Circular, sustainable forest bioeconomy has a direct positive impact on the economic growth and environment in regions but it can only reach its full potential through consistent collaboration of all involved actors."
A sustainable circular bioeconomy is crucial to successfully realise the new Green Deal for Europe, and enable a move to a sustainable low-carbon economy, while supporting economic prosperity and employment.
The following areas will be a priority:
Joint networking actions at regional level, as well as promoting the collaboration of regions at European level to support science and innovation, entrepreneurship and access to finance for regional forest bioeconomy development.
Awareness raising and communication activities to promote the potential benefits and challenges of a forest bioeconomy in Europe.
Supporting the synergies between regions and key actors working on the advancement of the bioeconomy in Europe.
Show