Dr Alex Giurca appointed as principal scientist
Latest news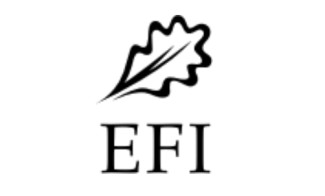 Dr Alex Giurca has been appointed as Principal Scientist for EFI's Governance programme. Dr Giurca will lead EFI research activities related to European Forest Governance, whilst also providing support for EFI's policy support activities.
He will start in the position on 1 December 2022 at EFI's Bonn Office in Germany.
Dr Giurca's research interests include societal perceptions about forests and how societal values, interests, and demands towards forests change, and how these demands are later translated into forest policy and ultimately implemented by decision-makers. He is also interested in environmental communication and how the fast-moving and highly complex hybrid media system sets political agendas and impacts societal perceptions around forests. Previously, Dr Giurca was Executive Manager at the Heidelberg Center for the Environment (HCE) in Germany, where his research looked at bioeconomy, environmental communication and societal transformations. Prior to this he was a Post-doctoral researcher and Chair of Forest and Environmental Policy at the University of Freiburg, Germany, where he coordinated the international project PerForm, which investigated policies and societal perceptions of the Circular Bioeconomy in Europe.
Dr Giurca said: "Over the years, I have had the honour to collaborate closely with EFI and its members, either as a contributor to its "From Science to Policy" and "What Science Can Tell Us" publications or as a Ph.D. student receiving funding for short scientific visits. It was through this incredible network of scientists that I got introduced to the topic which would become one of my main areas of expertise: the forest bioeconomy. I look forward to collaborating with EFI colleagues and strengthening forest governance research in Europe and beyond."
Photo: Jürgen Gocke
Show