New Head of Bioeconomy Programme appointed
Latest news
Diana Tuomasjukka has been appointed as Head of the Bioeconomy Programme at the European Forest Institute. Dr Tuomasjukka will start her 5-year term on 1 February 2022.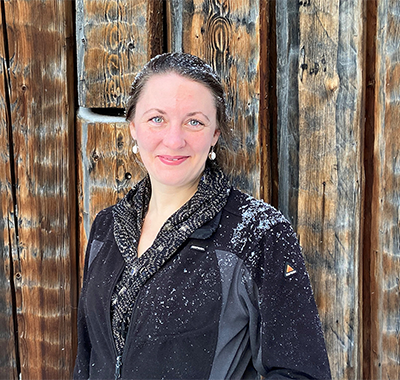 Diana has a PhD in Sustainability Impact Assessment from the University of Freiburg, and an MSc in Forestry and Wood Industry from the Technical University of Munich. She was previously Principal Scientist and Team Leader for the "Sustainable Bioeconomy" team at EFI. She has been working at EFI since 2009. Prior to that she was research assistant at the University of Freiburg, at Skogforsk and the Technical University of Munich.
Diana's research interests include topics related to systemic, holistic and cross-sectoral approaches to sustainability, circular bioeconomy and innovation. She has been co-coordinating EFI's Bioregions Facility, and was project or work package leader in multiple EU projects (main focus on environmental and socio-economic performance, or tools for ecosystem services/natural capital), as well as several other smaller projects. She is also active in regional and international initiatives and networks, supporting the implementation of a circular bioeconomy.
EFI's Bioeconomy Programme addresses the need for foresight, interdisciplinary and cross-sectoral research at the interface of markets, society, products, policies and forest resources. The Programme is a reference research programme in scientific understanding on the role of the forest sector in the development of a circular bioeconomy for a post-fossil society. This includes sustainability impact assessments of using wood to replace fossil material-based products, understanding the dynamics of future development of bioeconomy markets, as well as how bioeconomy development is linked to various ecosystem services and sustainable forest management.
The Programme addresses the following priority topics:
The role of a forest-based circular bioeconomy for a post-fossil society
The dynamics of wood-based bioeconomy markets
The contribution of non-wood forest products and ecosystem services to a sustainable bioeconomy
Understanding and supporting forest-based innovation across sectors
Integrative approaches as a basis for Sustainable Forest Management
Agroforestry for resilient landscapes
Circular Biocities: from a concept to the new urban reality
A holistic approach to European forest information
Show