Starting 2021 with exciting news in EFI's Mediterranean network
Latest news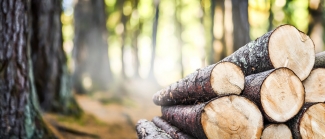 EFI Mediterranean Facility (EFIMED) starts this year 2021 with a newsletter issue featuring news for this first quarter full of events related to the H2020 projects, such as the INCREDIBLE Policy Forum that will be held online and will bring together many experts and stakeholders from the forestry and non-wood forest products (NWFP) sector.
The newsletter also includes a series of funding calls for projects to enhance the forest-value chain (Forest Value Joint Call 2021), interesting postdoc opportunities or a public consultation at European level to design the new EU Forest Strategy that aims to integrate all the opinions and ideas of the forest sector and EU citizens.

As ever, this edition includes calls, upcoming events and publications from all over the Mediterranean, as well as items of interest from elsewhere.
Subscribe to receive the bulletin every month in your inbox!
Contribute to the next issue!: Contact: Sarah Adams, Editor, EFI Mediterranean Facility, Barcelona.


Stock image via Adobe
Show