Call for Head of Resilience!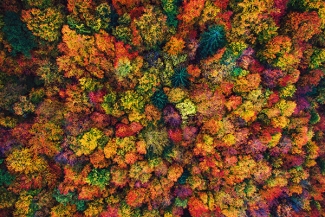 EFI is seeking a senior professional with strong leadership and international research experience to lead EFI's Resilience Programme.
The programme addresses the need for new interdisciplinary knowledge as a basis for effective, integrated policies and land-use strategies. The following topics are a priority:
The impacts of global change and related risks on forests, and the strategies to enhance and restore their capacity to adapt and provide forest ecosystem services and products.
Strategies and management practices to enhance biodiversity in a rapidly changing environment, considering different regional and socio-economic settings.
Strategies and management practices to enhance the role of forests and trees in increasing the resilience of rural areas to climate change, including a better understanding of agroforestry.
The role of urban forestry, nature based solutions and wood construction in developing climate smart cities, better rural-urban interfaces and enhancing health and wellbeing in urban areas.
Key responsibilities will include:
Leading EFI's Resilience Programme according to EFI strategy and plans.
Fundraising and further developing an excellent interdisciplinary team of international researchers to address existing and emerging scientific and policy questions within the thematic area of resilience.
Communicating with donors, stakeholders and media.
Coordinating resilience related activities within EFI Units.
Networking within EFI member organisations and other stakeholders.
See the full call text here. Deadline to apply is 6 January 2020.
EFI is an equal opportunity employer. All applications will be treated confidentially.

Photo by ©ValentinValkov - stock.adobe.com