Meet the 2019 SSV grantees!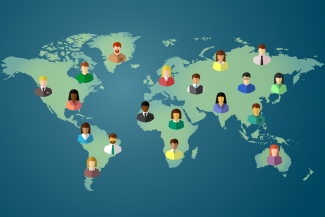 In 2019, EFI offered five grants for Short Scientific Visits (SSV) for Early Stage Researchers from EFI Associate and Affiliate Member organisations. The visits provide a unique opportunity for interested candidates to get involved in international level forest research and research co-operation.
Meet this year's grantees here. Their visits will take place between 1 July, 2019 and 30 April, 2020.
More information
The aims of a Short Scientific Visit are to contribute to the scientific objectives of EFI and to strengthen the EFI network by allowing young scientists to: gain experience of working in a different organisation in another European country, foster collaboration, and learn a new technique, methods or tools not available in their own institution. The first SSVs were granted in 2017-2018 and to date the grantees have come from all over Europe: Southern Europe 7 grantees, Eastern Europe 12 grantees, Northern Europe 1 grantee and Western Europe 1 grantee.
The call for applications for 2019 is closed.
For more information about the grants, please contact Ms. Katriina Pajari (katriina.pajari @ efi.int).
Photo©lvnl - stock.adobe.com