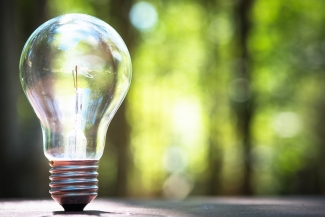 Look behind the scenes – meet some of the experts that make EFI work!
My name is Mariana Hassegawa and I'm a researcher at the Bioeconomy Unit. I am originally from Curitiba, in southern Brazil, known for its many public parks and green areas. I grew up surrounded by nature, and would sometimes go hiking in the mountains and trails of the Atlantic Forest, not far from the city. Choosing forestry was a natural step for me. I started doing research during my undergrad studies, having an active role in projects ranging from ecology to silviculture to wood science. After completing my Master's degree, I worked in Brazil as a lecturer and researcher, and later moved to Canada to pursue my PhD studies and work as a researcher. In Canada, I had the opportunity to work on several types of forests and contexts, from east to west. When I joined EFI, I moved to Joensuu, Finland, where I now live with my family.
At EFI, I've been involved in several projects, such as the BioMonitor and RUFORCLIM, and I'm currently managing the FORESIGHT project. Among other things, these projects demonstrate that forests (and their products) have a crucial role in contributing to reducing the greenhouse gases emissions and that the circular bioeconomy should be further stimulated to help reduce the use and dependence on fossil resources.
As a forester, it is difficult to choose only one favorite tree, as I see beauty and importance in all of them. But my top three are the Paraná pine (Araucaria angustifolia, the symbol tree of my home State), red maple (Acer rubrum, for its fiery-red leaves during the fall) and black spruce (Picea mariana, because it is quite resilient and not finicky).