Congratulations to the EFI Short-term Mobility grantees for 2020-2021
Latest news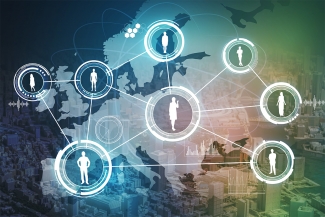 EFI has selected eight young researchers as Short-term Mobility (STM) grantees in the 2020 call.
We would like to congratulate:
Ferréol Berendt, Eberswalde University for Sustainable Development, Germany
Giorgia Bottaro, University of Padova, Italy
Jakub Černý, Forestry and Game Management Research Institute, Czech Republic
Sauradipta Ganguly, Forest Research Institute – deemed to be the University, Dehradun, India
Luka Krajnc, Slovenian Forestry Institute, Slovenia
Thomas Ovenden, Forestry Commission, Forest Research, UK
Erna Vaštag, University of Novi Sad, Faculty of Agriculture, Serbia
Xiaoqian Xu, University of Eastern Finland, Finland

Your can read more about their topics and watch their introductory videos here: https://www.efi.int/careers/stmg/2020
About the STM
The aims of a STM grant are to contribute to the scientific objectives of EFI and to strengthen the EFI network by allowing early stage scientists and professionals to gain experience of working in a different organization in a different European country or beyond; foster collaboration; and gain knowledge about a new topic, technique, method or tool not available in their own organisations.
The STM has replaced the former Short Scientific Visit (SSV) grants which was available for early stage researchers coming from an EFI Associate or Affiliate Member organization. With the STM grant, networking possibilities are reachable both by scientists and professionals from EFI and non-EFI member organisations. Within the SSV scheme, EFI supported total of 27 grantees during the years 2016-2019.
Image by ©metamorworks - stock.adobe.com
Show