Dr Jerylee Wilkes-Allemann appointed as Principal Scientist
Latest news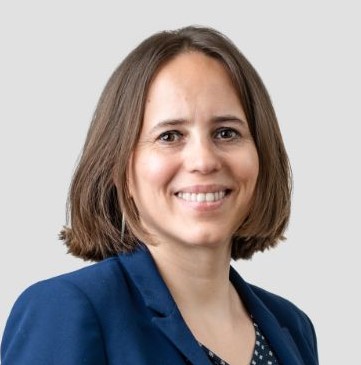 Dr Jerylee Wilkes-Allemann has been appointed as Principal Scientist for EFI's Biocities Facility.
Dr Wilkes-Allemann will lead EFI Biocities research activities related to transforming cities into sustainable, liveable and resilient cities were urban forests play a major role, whilst also providing support for EFI's policy support activities. She will start in the position on 1 October 2023 in Rome.
Dr Wilkes-Allemann's research interests include forest policy and governance, urban forestry, ecosystem services with a focus on outdoor recreation and wellbeing, forest pedagogics and communication in the forest sector.
Dr Wilkes-Allemann has a PhD in Forest Governance from the Swiss Federal Institute of Technology ETH in Zurich, Switzerland. She is senior scientist at the Bern University of Applied Sciences, School of Agricultural, Forest and Food Sciences HAFL, where she is responsible for teaching and leads transdisciplinary research projects in the fields of urban forestry, ecosystem services, sustainability, forest therapy and participation. Over the last decade, she has coordinated several national and international research projects, including the ReBio project where she developed the Research Agenda for Biocities in collaboration with an international team.
In addition to her research and teaching activities, Dr Wilkes-Allemann is actively involved in various forest-related associations. Since 2020 she serves as the co-president of the working group for the forest (AfW), an association representing more than 20 Swiss organisations working with or within the Swiss forests. She is also co-founder and board member of ArboCityNet, a Swiss association working in the field of Urban Forestry, and Pajoso-Sostenible, an association working in the field of forest education in the south of Bolivia. Furthermore, Dr Wilkes-Allemann has played a key role in the development of a CAS in Urban Forestry, where she is currently responsible for the module "Trees, Forests and Ecosystem Services". Since 2023 Dr Wilkes-Allemann is board member of the European Forum on Urban Forestry (EFUF).
Dr Wilkes-Allemann said: "Over the years, I had the honour to collaborate closely with EFI and its members, either as a contributor or a leading author of its "Research Agenda for Biocities" and the book "Transforming Biocities: Designing Urban Spaces Inspired by Nature", recently published by Springer. With my vast expertise in the field of Urban Forestry and Ecosystem Services and cross-sectorial thinking, I can contribute in enriching EFI's wide network of scientists, with the hope to have a positive impact on accelerating the transformation of our cities into Biocities, for a sustainable, liveable and resilient future for us, for our children and for our planet."
Show