Genetic Resources Strategies for Europe launched
Latest news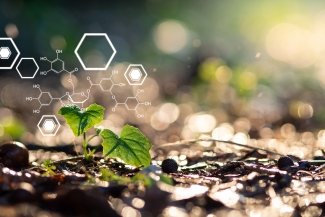 An overarching Genetic Resources Strategy for Europe, bolstered by individual strategies for plants, animals and forests, was launched on 30 November 2021 in Brussels.
The strategies aim to strengthen European conservation and sustainable use of genetic resources, which are the fundamental basis of sustainable agriculture. Genetic resources also underpin the production of timber and other valuable products of the bioeconomy and are essential to priceless ecosystem services such as clean water and fertile soils.
The strategies respond to a call from European Commission to "provide a framework in which the existing mosaic of European, national/regional structures can join forces to develop and implement ambitious approaches and strategies for the management of crop, forest and animal GenRes".
The overall Genetic Resources Strategy for Europe is a product of GenRes Bridge, funded by the EU under the Horizon 2020 Framework Programme and coordinated by EFI. It brought together 17 partners to draw up a strategic vision that will secure genetic resources and enable Europe to meet its commitments to agreements such as the European Green Deal.
The three domain-specific strategies for plant, animal and forest genetic resources were produced by the three European genetic resources networks, ECPGR (the European Cooperative Programme for Plant Genetic Resources), ERFP (the European Regional Focal Point for Animal Genetic Resources) and EUFORGEN (the European Forest Genetic Resources Programme).
Read the report from the launch: http://www.genresbridge.eu/30-nov-2021/launch-of-the-strategies/
The Strategies are available for download:
For further details, contact Michele Bozzano (michele.bozzano@efi.int)
GenRes Bridge is coordinated by the European Forest Institute www.efi.int

Image: Marchu Studio - adobe.stock.com
Show