New BioHub for Europe's forestry capital
Latest news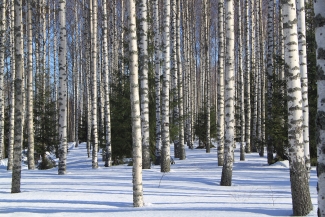 EFI, Natural Resources Institute Finland (LUKE) and University of Eastern Finland (UEF) are joining forces to create an International Bioeconomy Knowledge Hub (BioHub) in Joensuu. The three organisations signed a Memorandum of Understanding earlier this month.
"We need to significantly increase our understanding on structural changes in forest bioeconomy markets and what is the role of Europe, Russia and China in the global context. New and emerging products such as multi-storey wood construction and wood-based textiles can have significant climate change mitigation impact, if they can replace fossil-based counterparts in the markets. Given complexity and importance of the topic, the new way of co-operation between EFI, LUKE and UEF is much needed", said prof. Pekka Leskinen from EFI.
The BioHub partnership will further increase the attractiveness of the Joensuu campus area in forest research, to be able to attract high profile scientists and international talent. It aims to help create a better understanding of the international potential, challenges and opportunities of a sustainable forest bioeconomy.
Collaboration will focus on the following areas:
International forest bioeconomy markets – including new products, foresight analyses and structural changes taking place in relevant economic sectors
The implications for Europe of the development of the forest bioeconomy in Russia and China
Joining together will maximise synergies between the three organisations, enabling joint research, publications and events. Supporting higher education, capacity building and the networking of young professionals working on forest-related questions is also a priority.
Show