New edition of the Solution Hack for Journalists launched!
Latest news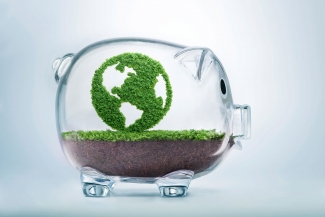 Hacking Finance to End Deforestation
At COP26, world leaders from more than 100 countries made a promise to end deforestation by 2030, pledging more than $19 billion in funds from public and private sectors. While the deal shows global awareness of the need to address climate change, the deforestation rate is rising in many parts of the world, putting tropical rainforests at risk of becoming agricultural land. One of the examples is Brazil, whose deforestation rate has risen to a record high in the last 15 years.
Public and private finance plays a vital role in putting an end to deforestation. Yet, the complex system makes it challenging for the media to identify which actors are involved as well as possible pathways to reduce the loss of global forests.
The next edition of the Solution Hack for Journalists, an initiative of the European Forest Institute's Lookout Station, will gather up to 20 journalists from around the world to explore the role of finance in driving and pulling the plug on deforestation. Under the theme 'Hacking Finance to End Deforestation', a three-part masterclass will take place on 31 January, 4 and 8 February 2022 to offer free-of-charge training featuring some of the tools that can be used to investigate how different companies and financial institutions are involved in deforestation drivers. This edition highlights some of the new insights and experts from NewGo!, a startup project of EFI's Governance programme, in particular its activities around sustainable finance and zero deforestation.
In partnership with Trase, a tool powered by the Stockholm Environmental Institute and Global Canopy, the journalists will investigate the case study of beef from Brazil and explore which key actors, including the exporters, importers and financial institutions, are engaged and who have committed and implemented actions for zero deforestation. The group will then discuss how finance can become 'deforestation-free' and identify solutions to close the forest finance gaps with experts from organisations like the World Economic Forum and Storebrand Asset Management. On the final day, the group will discuss how journalists can conduct a global collaborative investigation to "follow the money" that is causing environmental destruction with the International Consortium of Investigative Journalists (ICIJ) and how problem-focused narratives can be transformed into solution-based ones in a business and sustainability context with the members of the Solution Journalism Network.
More information
For more information and to apply visit: https://thelookoutstation.com/solution-hack-journalists-hacking-finance-end-deforestation
Contact: Rina Tsubaki (firstname.lastname @ efi.int)
Photo: ©pogonici - stock.adobe.com
Show