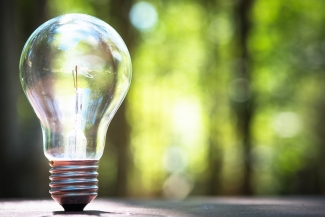 Look behind the scenes – meet some of the experts that make EFI work!
I'm Marko Lovrić, and work in European Forest Institute as senior researcher. I'm most active in a forest ecosystem services focused project SINCERE (project manager and work package leader), and in project BioMonitor, which has the overall objective to establish a monitoring and assessment framework for the EU bioeconomy. I have a background in forest policy (PhD from University of Freiburg, Germany), but have worked on different topics such as nature conservation, non-wood forest products, agroforestry and international trade of forest products. The multitude of topics that I have worked in also provides me with some perspective on what forest science is – an intersection of multitude research areas both from natural and social sciences.
Close to finishing MSc studies in forestry I came to realize that forest ecosystems function great on their own – it's rather the ever-shifting demands of and influences from society that make up the complexity of working in forestry. Thus, I focus my work on these societal demands; how they change through time, what their trade-offs are, and how they can be satisfied in a coherent way, all with the overall goals of providing fresh perspective on the topics at hand and contributing to the scientific basis for decision making and planning by the policy sphere. This I do both through qualitative (participatory research, policy analysis) and quantitative (statistical analysis, network analysis, modelling) approaches – and they are the common thread of my enrolment in all of the topics that I have worked in.
I'm 38 years old and live in suburb of Joensuu, at the edge of the forest. Being with my family and outdoors is how I spend time out of work. My favorite tree is walnut (Juglans regia), due to its aesthetics, tasty fruit and beautiful wood. 
Read Marko's latest article Non-wood forest products in Europe – A quantitative overview here.