Survey on the impact of COVID-19 in the forest management sector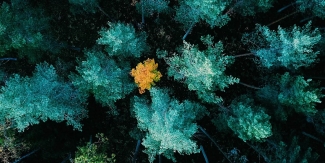 Can Earth Observation services for silviculture help business continuity during the COVID-19 situation?
The H2020 My Sustainable Forest project has developed a pre-commercial service platform for forest stakeholders, compliant with open and standard interfaces, which integrates Earth Observation data into the forest stakeholders' decision making processes and operations.

MySustainableForest partners are aware that the Covid-19 lockdown continues to affect the forestry world, however the exact nature of this impact will differ by sector and region. For this reason, the project consortium has created a survey to know the forest community inputs, in order to better understand the situation and ascertain whether Earth Observation products can help stakeholders to continue operating their businesses effectively through these difficult times.    
The project team plans to publish anonymised results of the survey on the My Sustainable Forest website, as well as on Twitter. Preliminary conclusions will be published by mid-June, and if participants provide their contact details, the consortium will share the results of the survey as soon as they are published.
The questionnaire will only take you 5-10 minutes to complete. We encourage you to submit your survey response no later than 30 June 2020.