New Policy Brief out now: Challenges and solutions for European forests and related value chains in times of climate change
Latest news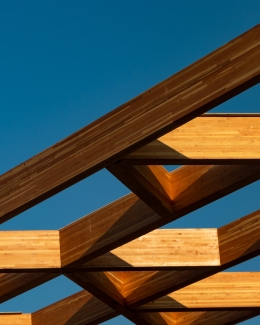 How can we increase the sustainability and resilience of our European forests and related value chains in times of climate change? I-Maestro (Innovative forest management strategies for a resilient bioeconomy under climate change and disturbances), together with 11 other projects that make up the ForestValue public partnership under the Horizon 2020 Framework Programme, launched a policy brief that seeks to identify challenges and their respective solutions to better manage the impact of climate change on forests, their management, and the wood-based industry in Europe. It draws from a set of insights and lessons learnt from each of the participating projects on sustainable and innovative management of multifunctional forests, bioeconomy, and industrial production. The main ideas and insights proposed range from solutions in environmental logistics to guidelines for the innovative use of wood as a building material.
One of the main challenges identified in this policy brief is that of intensifying collaboration between different stakeholders at both EU and national level in order to achieve the ambitious goals of the Green Deal and decarbonize the European economy. The policy brief addresses this issue, providing dedicated recommendations across multiple policy levels (regional funders to pan-EU regulations) that highlight the need for
1) better understanding of the challenges that are facing forest owners and operators, particularly the marginalized or smaller owners, and provide insights on how they can be supported,
2) understanding of the latest technologies, methodologies, processes that should be encouraged for implementation or viewed positively for funding, and
3) understanding the actual impacts of climate change to European forests and how this affects the wood economy.
The policy brief is elaborated within the context of the Horizon Results Booster, funded under Horizon 2020. You can read the full policy brief here.
Photo: Greg Rosenke / Unsplash
Show