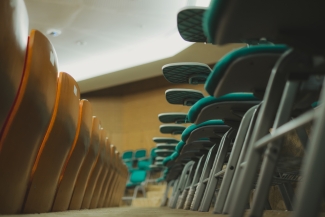 2019 EFIPLANT Annual Meeting
3-5 June 2019 | Bordeaux, France
Join us for our next Annual Meeting on 3-5 June 2019 in Bordeaux!
Given that the Unit has moved from a regional office to a Facility, this year annual meeting is dedicated to strategic discussions, so ring your voice in the "grand debate".
For its part, the scientific seminar theme will be "Networking to improve risk preparedness and mitigation in planted forests".
2018 EFIPLANT & IEFC Annual Meeting
26-29 June 2018 | Oporto, Portugal
This event marked the official transition of what had been known as EFIATLANTIC, the Atlantic Regional Office of the European Forest Institute, to the Planted Forests Facility.
In addition, it celebrated 20 years of the IEFC, paying homage to its past presidents and looking forward to its future role alongside the Planted Forests Facility.
2017 EFIATLANTIC & IEFC Annual Meeting
09-12 May 2017 | Edinburgh, Scotland
Members of the EFIATLANTIC and IEFC network explored the role of alternative species as a means of increasing resilience in the forests of Atlantic Europe.
The event reminded participants about the complexity of the interactions that occur between climate change, pest and diseases, and forest species. It confirmed that in the context of climate change there are no simple answers when it comes to substituting species and that in terms of mitigation, it will be necessary to invest significantly in adaptation research to avoid major problems, such as the severe outbreak of Dothistroma needle blight on Corsican pine in the UK.
2016 EFIATLANTIC & IEFC Annual Meeting
13-15 June 2016 | Biarritz, France
The meeting's featured event was the International Scientific Seminar Sustainable Intensification of Planted Forests: How Far Can We Go? - organised in the framework of the IUFRO Task Force on Sustainable Planted Forests for a Greener Future.
---
For further information or documents about past EFIPLANT Annual Meetings, please contact efiplant @ efi.int
---
Photo credits: Ali Yahya on Unsplash