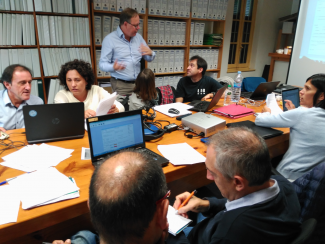 Plantation forests are different from other forests, because humans choose the genetic resource that will be used to create the forest, and they invest in its installation from which they expect to get a profitable return. This characteristic, alongside the fact that the economic value of the stands is often higher than natural forests, generates high expectations in terms of risk management by forest managers who do not wish to see decades of effort destroyed.
EFIPLANT has always contributed actively to initiatives on storm risk management or to the «Risk Facility» in order to improve the characterisation of the diverse hazards and risks that forests are subject to.
We can cite the example of the Interreg SUDOE FORRISK project, which was coordinated by the unit from 2012 to 2014 and in which an initial inventory of existing regional institutional tools for managing forest risks was carried out.
Methods were tested for risk mitigation, based on either ecological management (edge or landscape management, or that related to forest composition), genetic risk management (resistance testing, recommendation of material) or a silvicultural management on the subject.
Additional tools were subject to some initial testing in order to map and assess the vulnerability of the stands, model the hazards and help choose the most resilient management systems for the south-west of Europe.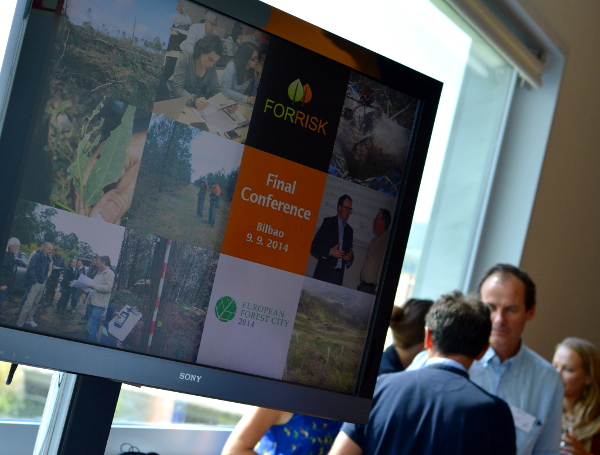 ​
Forrisk Final Conference in Bilbao, Spain, 2014. Photo by Stephanie Hayes
The project PLURIFOR (INTERREG sudoe 2016-2019), also coordinated by EFIPLANT, followed on from FORRISK by integrating these tools into risk and forest management plans.
The project focused on eight risks which had been identified as being major: chestnut gall wasp, eucalyptus weevil, Fusariaum, Pine wood nematode, emerging pests and diseases, forest fires, soil degradation, and storms.
In the first stage of the project stakeholder survey and exchange events were organised in order to identify risk management common practices and their strengths and weaknesses. These exchanges resulted in regional multirisk reports in the langage of each participating region and a summary in English.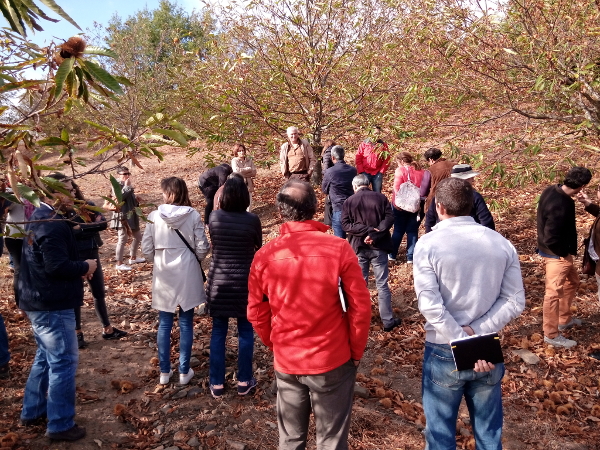 ​
Chestnut gall wasp workshop. Photo by PLURIFOR partner.
As a result of PLURIFOR, thirteen management plans were improved or implemented, 27 risk management tools were discussed, economically evaluated and transferred to stakeholders during numerous workshops.
The work on emerging risks is being continued in the H2020 project HOMED.

Written by Christophe Orazio (EFIPLANT) and edited by Stephanie Hayes (Hayes4Com)