Joint EFIPLANT & IEFC Annual Meeting 2019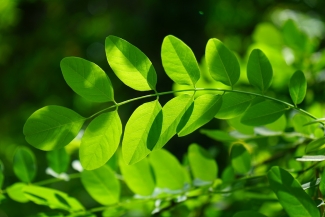 Join us for our next Annual Meeting on 3-5 June 2019 in Bordeaux, France! The scientific seminar theme will be "Networking to improve risk preparedness and mitigation in planted forests".
This year's annual meeting is dedicated to strategic discussions, so make your voice heard in the "grand debate". As the unit has moved from a regional office to a facility, it is time to update the unit strategic document to incorporate the new scope and context. A draft document will be shared with the attendees before June so comments and suggestions can be discussed during the conference. In addition, the EFIPLANT supporting network for Europe – IEFC - is also organising a survey about its future development and will share the results.
The first day will be dedicated to a technical annual meeting, which will be jointly organised with IEFC as in previous years. The meeting will also provide a dedicated open session of presentations given by any network member or organisation wanting to share an initiative, an idea, or results in keeping with the planted forest facility objectives. Any title of presentation for the open session is welcome and can be submitted during registration.
The second day will be dedicated to the Seminar organised by the PLURIFOR consortium at the venue of the Nouvelle Aquitaine regional council: "Networking to improve risk preparedness and mitigation in planted forests".
The third and last day will consist of an excursion for all participants.
---
These days are co-organised with IEFC and PLURIFOR project
Agenda
Please consult the agenda below :
Registration
Registration is closed.
For further information about registration and practicalities contact: claudia.antoniotti @ efi.int
Venue and travel
The conference venue is EFIPLANT premises: Site de Recherche Forêt – Bois, Cestas - Bordeaux
Day 2 will take place at Conseil regional d'Aquitaine 14, Rue François de Sourdis, Bordeaux 
 
Click here to download the file Practical Info
​
Take advantage of your participation at our Annual meeting, attending also the Salon de l'Agriculture Nouvelle-Aquitaine (1-10 June, Exhibition Park of Bordeaux). A place of privileged exchanges between professionals and the general public, the Agricultural Trade Fair will highlight all the sectors, practices and know-how of New Aquitaine region through numerous competitions, conferences, tastings, demonstrations and exhibitions.
Get involved
 Interact with your peers and share your excitement for #EfiplantAM19 on Twitter!
How can I cover the event? For members of the press/media interested in covering the event, please contact marta.briones @ efi.int  
Explore EFIPLANT Annual Meeting
See details and highlights from our last editions here
Contact
For logistic matters (including registration issues), please contact claudia.antoniotti @ efi.int
Communications and media issues: marta.briones @ efi.int
General enquiries: efiplant @ efi.int
Sponsors
Our annual meeting would not be possible without the generosity and support of:
---
Photo credits: Hans, pixabay