Terpercaya
Demonstrating and promoting district level sustainable commodity production in Indonesia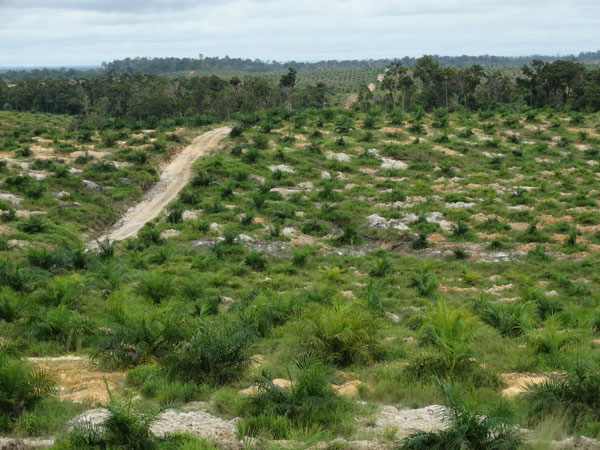 The challenge
The expansion of agricultural lands to produce export commodities such as palm oil, soy, and pulpwood is a major driver of tropical deforestation worldwide. When forests are cleared — often illegally — to make way for industrial and small-scale farmland, this destroys ecosystems, affects local people's livelihoods, and contributes to climate change by releasing greenhouse gases into the atmosphere.
Increasingly, consumers want to know that goods and products they buy are produced without harming people or the environment. For this, they might rely on public or private certification and licensing schemes that show adherence to sustainability standards.
Yet such schemes often exclude the people with the greatest needs, such as small-scale farmers and indigenous communities. This is because they usually place the burden of proof on commodity producers, and small-scale producers rarely have the skills and resources needed to achieve certification. At the same time, certification does not always lead to a better price for producers. This means there is no guarantee of compensation for an investment in certification.
Small-scale producers can also struggle to meet sustainability standards if their land is not zoned for legally planting crops, if administrative procedures are very complex, or if official monitoring and law enforcement are not fairly or evenly directed. These are issues that only the government and local authorities can address.
Commodities are often produced on formerly forested land. This means that certification can provide only a partial solution to deforestation, even if it excludes commodities produced on land deforested after a specified cut-off date. In practice then, the contributions that certification can make to national goals on climate change and forest cover are limited by the way certification schemes are fragmented across products and with respect to the landscape segments they cover.
Another way is possible
As well as certifying sustainability at the level of individual farms or supply chains, it is possible to measure sustainability across subnational areas, such as districts or provinces. Such a 'jurisdictional' approach uses simple and objective ways to verify sustainability performance. It maps commodity supply chains across producers, traders and processors, and markets.
Subnational governments, the private sector, farmer groups, and civil society all have important roles in making this approach work. The advantage of involving local governments is that they often have the authority and legitimacy to issue regulations and implement policies for sustainability that cover the entire land area under their control. They also have the authority to monitor and enforce relevant laws and regulations.
This approach aims to be a step towards a simpler and cheaper, yet trustworthy, way to reduce deforestation by producing more and better agricultural products — while ensuring that smallholders and indigenous people can benefit from international trade. It complements certification by creating a level playing field for all actors and by helping smallholders to access supply chains operated by companies that have made commitments to sustainable production.
The Terpercaya Initiative
The European Forest Institute, with funding from the European Union (EU), is supporting Indonesian districts and provinces to show that agricultural commodities such as palm oil are produced sustainably and in compliance with the law. The idea is that, by clearly defining 'jurisdictional sustainability' and collecting information on associated key performance indicators, it will be possible to measure the sustainability of commodities.
Giving consumers and traders this information means they can purchase products from Indonesian districts that are performing well. This should encourage progress in districts where forests are protected, farmers are supported, and laws are upheld. Districts where progress is less advanced will have the opportunity to improve land and forest management so that smallholders and other producers can also benefit from growing markets for sustainable commodities.
In this way, we are promoting pragmatic approaches that can be replicated to secure global market acceptance and acknowledgement of sustainably-produced commodities. The Initiative's name is the Indonesian word terpercaya, which means 'trustworthy'. This reflects the Initiative's aims of generating credible information and analysis, and building the understanding and trust needed to promote sustainability, trade, and cooperation.
The approach
In Indonesia, subnational governments are responsible for agricultural development plans, issuing licences for plantation companies, and ensuring that producers, including companies and small-scale farmers, cultivate the land lawfully and sustainably.
The Terpercaya Initiative focuses on legality and sustainability in agricultural commodity production at the district and province level. It also seeks to inform and support national policies related to climate change and sustainability. These include Indonesia's Nationally Determined Contribution under the Paris Agreement on climate change, and efforts to accelerate palm oil certification, in particular through the Indonesian Sustainable Palm Oil (ISPO) system. The indicators that the Terpercaya Initiative uses to measure sustainability also align with the UN Sustainable Development Goals (SDGs) and promote values held by both Indonesia and consumer countries.
The district-level data for each key performance indicator is being made available through a web-based platform that is easily accessible and user-friendly.
Results and impact
Progress to date has been underpinned by cross-sectoral engagement, a strong basis in the Indonesian legal framework, and backing from the EU and Indonesian governement.
Highlighting the ongoing cooperation between the EU and Indonesia in supporting sustainable commodity production in the country, in November 2021 the Terpercaya data platform was handed over from the EU to the Government of Indonesia during a formal ceremony between the EU Ambassador to Indonesia and the Indonesian Minister of National Development Planning (Bappenas).
Within Bappenas, the Terpercaya data platform is being integrated into Indonesia's national information systems and planning processes, and will allow Indonesia to track and demonstrate progress towards sustainable palm oil production in relation to domestic legal frameworks, SDGs, and relevant global legislation on legal and sustainable commodity production.
As the EU and Indonesia continue their dialogue on sustainability and trade, this work is contributing to a shared understanding of sustainability.
The Initiative has developed a set of 22 indicators, grouped into environmental, social, economic, and governance categories. These are available in Annex 1 of the Terpercaya Initiative briefing 4 along with information on related Indonesian regulations and the SDGs.
A multistakeholder Advisory Committee co-chaired by the Indonesian Ministry of National Development Planning (Bappenas) and the EU and involving other Indonesian ministries and civil society and private sector representatives, has built trust in the process of reaching consensus on how best to measure sustainability performance.
The Initiative has built national stakeholders' understanding of potential links between the timber legality assurance system under the EU-Indonesia Voluntary Partnership Agreement (VPA) on Forest Law Enforcement, Governance and Trade (FLEGT) and the Terpercaya jurisdictional sustainability monitoring system.
Globally, there are shifts towards increased transparency in palm oil supply chains and towards policy and market incentives for sustainable production. Through this Initiative, the Government of Indonesia has an entry point to demonstrate progress towards jurisdictional sustainability and zero deforestation.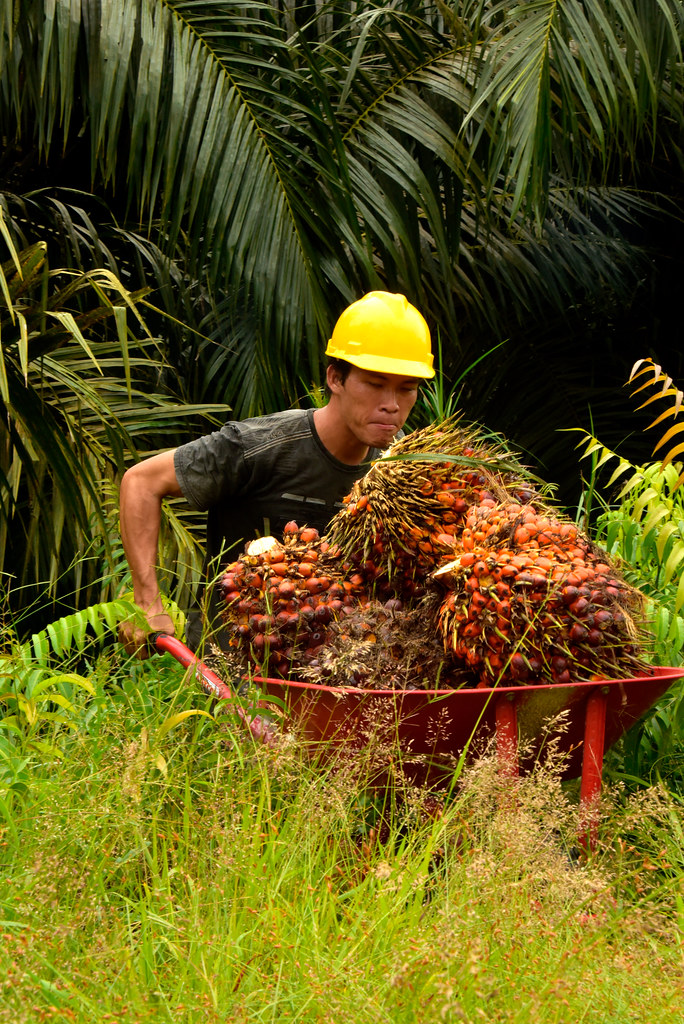 Key elements
Legality: Indicators align with the legal framework and policies, building on national priorities rather than imposing an alternative system and extra burden.
Legitimacy: Indicators were developed through multistakeholder consultation and are relevant to key target groups — central government, district governments, private sector, trading partners, civil society and consumers.
Scale: Indicators measure sustainability across local jurisdictions. There is a focus on availability of data for regular tracking and efficient collection methods. Indicators use objective, independently-verifiable data.
Mutual benefits: Indicators align with the UN SDGs, which reflect values held by both producer and consumer countries.
Supportiveness: A stepwise approach combining outcome indicators (for example, 'good') with process indicators (for example, 'in progress') aims to incentivise progress.
Complementarity: The approach complements product-based sustainability certification by including entire jurisdictions and their forest areas, and all producers including smallholders.
Blog post
To learn more about the development of Terpercaya, read our blog on: "Terpercaya: Building a supply chain of understanding and trust"
RESOURCES
Briefings
Advisory Committee meeting minutes
Working Group on Indicators meeting minutes
Other resources