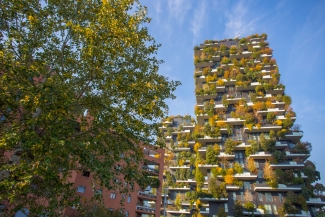 The 2018 Biocities Forum, which takes place in Barcelona on 14 November 2018!

The Biocities Forum will facilitate international science-policy-business dialogue on the potential of forests and circular bioeconomy solutions to build sustainable and resilient cities, including:

* Holistic views on the future of cities and their role in leading sustainable change
* Wood engineering products for building construction
* Innovative architectural solutions and vertical forests
Speakers include the urban visionaries: architectural engineer, Michael Ramage (Light Earth Designs); and sustainable urban development consultant, Herbert Girardet (World Future Council), as well as a mayoral panel with representatives from around Europe.
View the programme here.

The Biocities Forum collaborates with the Smart City Expo World Congress in Barcelona.